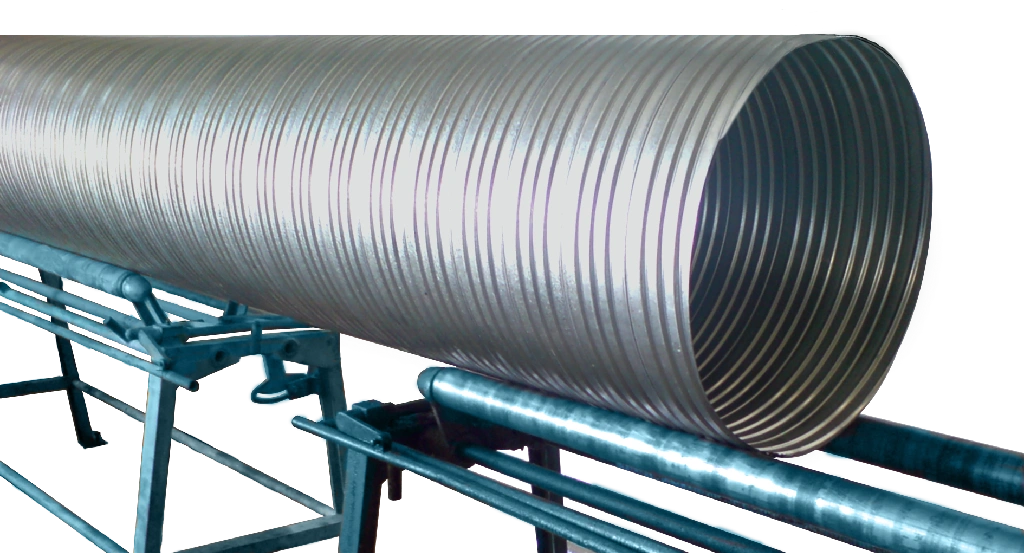 Jani Najd -VOID tubing has, on account of its special corrugations. a very high radial stiffness well adapted for use as void former in concrete , but can also can be used in culverts and casting forms for pipes, plinths and columns.
As Jani Najd void formers tubes are used, in order to reduce the concrete cross-sectional area and thus the dead weight of the structure. Reduction in weight in generally around 40% and this has beneficial effect on foundation, frameworks and floor enforcement. In the case of larger-diameter tube the cost of the tube is covered by the saving in concrete.
Application
On many construction projects like apartment buildings, parking garages, office buildings, industrial buildings, bridges and docks, schools and hospitals, the introduction of Jani Najd-VOID tubes will make it possible to use very long spans. The reduction in weight allows large areas and fewer columns which in turn will give technical economical and esthetic advantage.
Properties
Jani Najd Void forming tubes meet with structural design specifications for void former. It is a very rigid but yet light weight sheet metal tubing that without excessive deformatoin, withstands existing forces during the pouring of the concrete. The Jani Najd seam is tight and no water from the concrete will enter the tubeing. 
Corrugations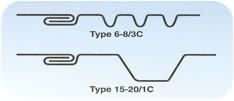 Jani Najd
voidformers are spirally lockseamed and corrugated on patented special machines. The tubes are manufactured in two types:
Type 6-8/3C in diameters between 150 and 800 mm with three 6-8 mm deep corrugations between the seams.
Type 15-20/1C in diameters between 800 and 1500 mm with one 15-20 mm deep corrugation between the seams.
END CONES AND END CAPS

To close the ends of the
Jani Najd
-VOID tubing, end caps or end cones can be used. dimensions and total lengths are shown in the sketch below.